March 29, 2019
Columbia University and NYC Cosponsors hosted another PCRI Symposium on March 29, 2019. This day-long symposium addressed a variety of issues that may affect the scientific enterprise including reproducibility, transparency, and scientific bias, from the perspectives of leading experts, high-profile journal editors, funders, and researchers. Over 300 faculty, researchers, students and administrators were in attendance with 25 different institutions represented.
Image Carousel with 10 slides
A carousel is a rotating set of images. Use the previous and next buttons to change the displayed slide
Slide 1: Pamela Smith

Slide 2: Session 4

Slide 3: Session 5

Slide 4: Marcia McNutt

Slide 5: Sandra Lee

Slide 6: Howard Bauchner

Slide 7: Veronique Kiermer

Slide 8: session 4

Slide 9: Session 3

Slide 10: Nosek Keynote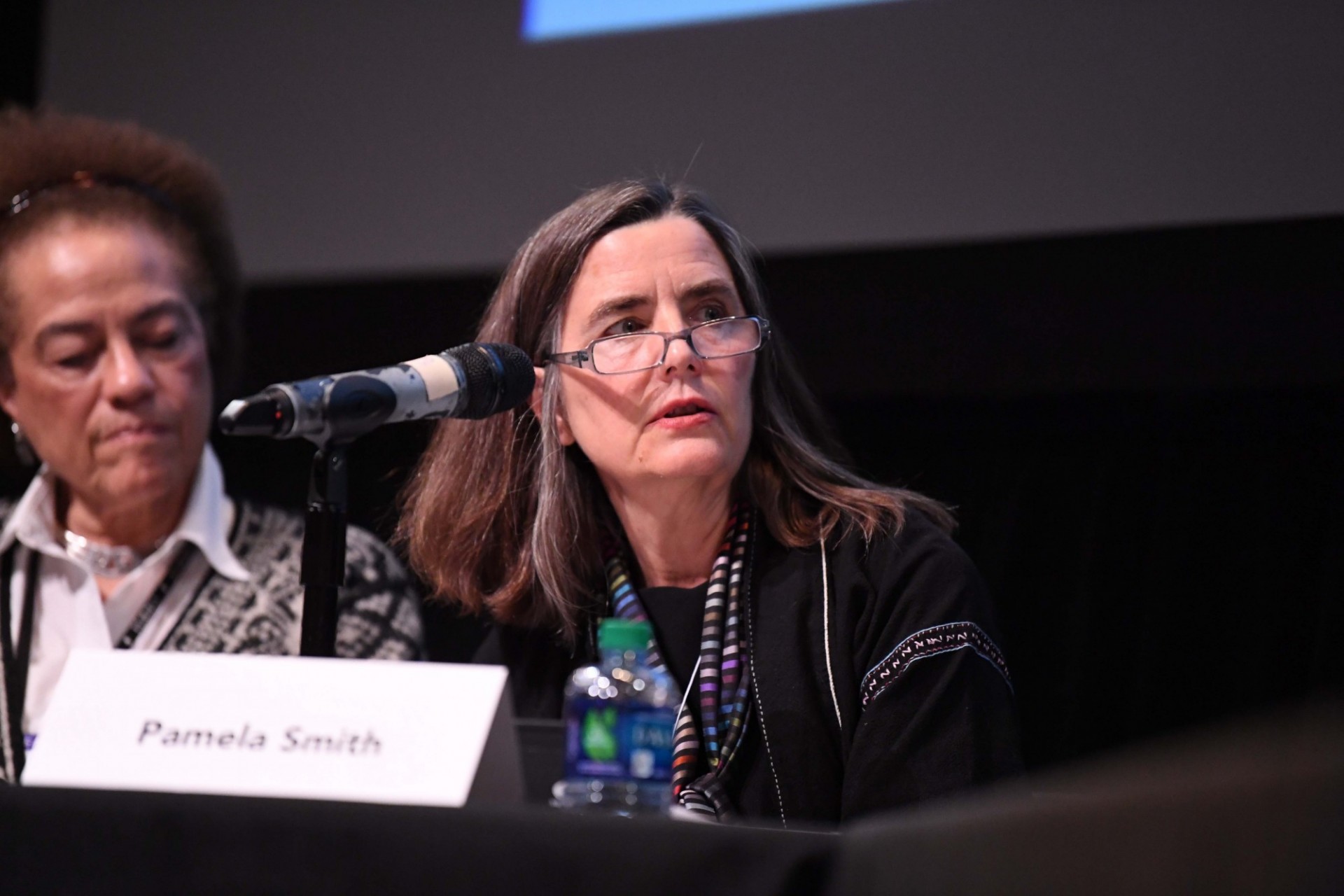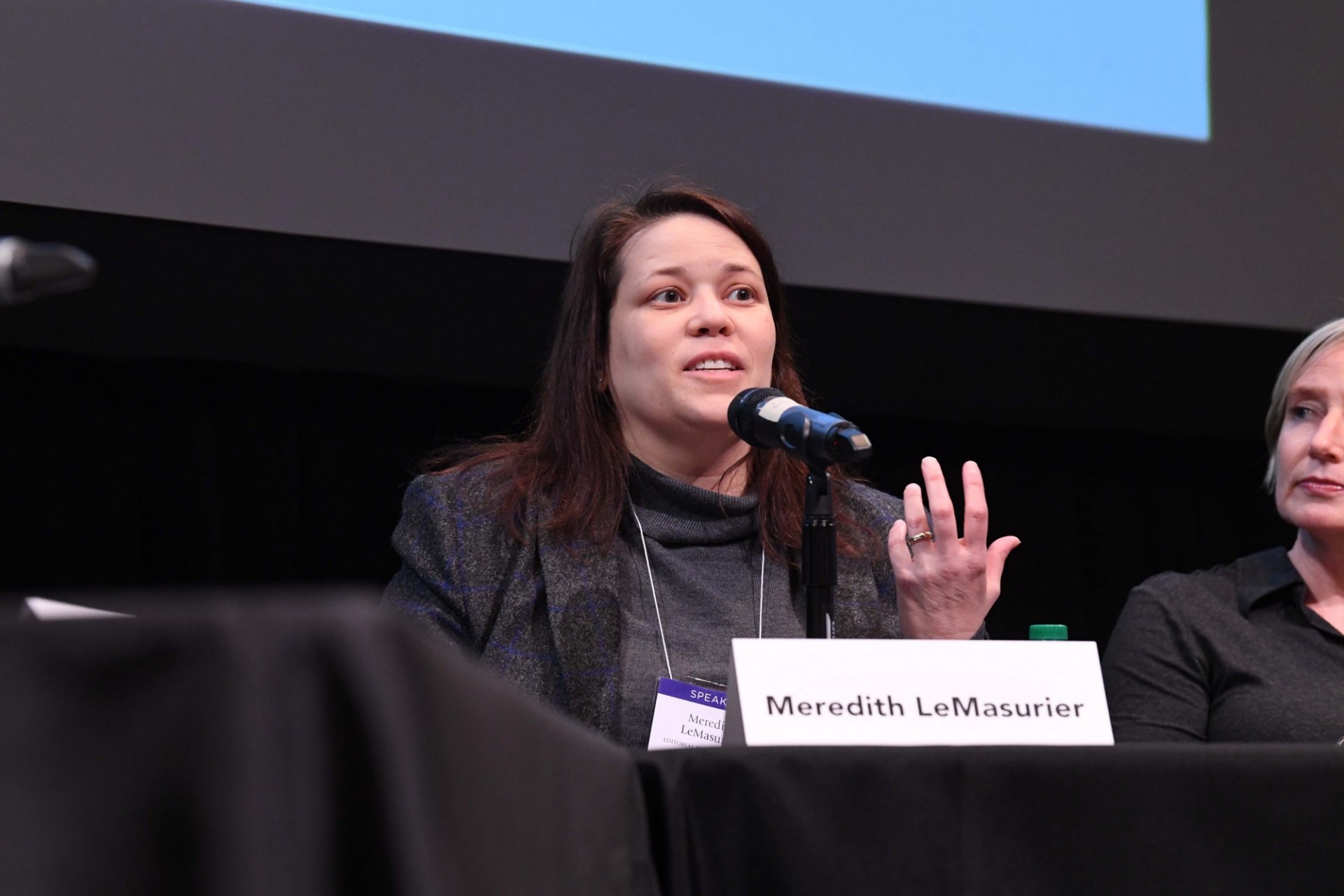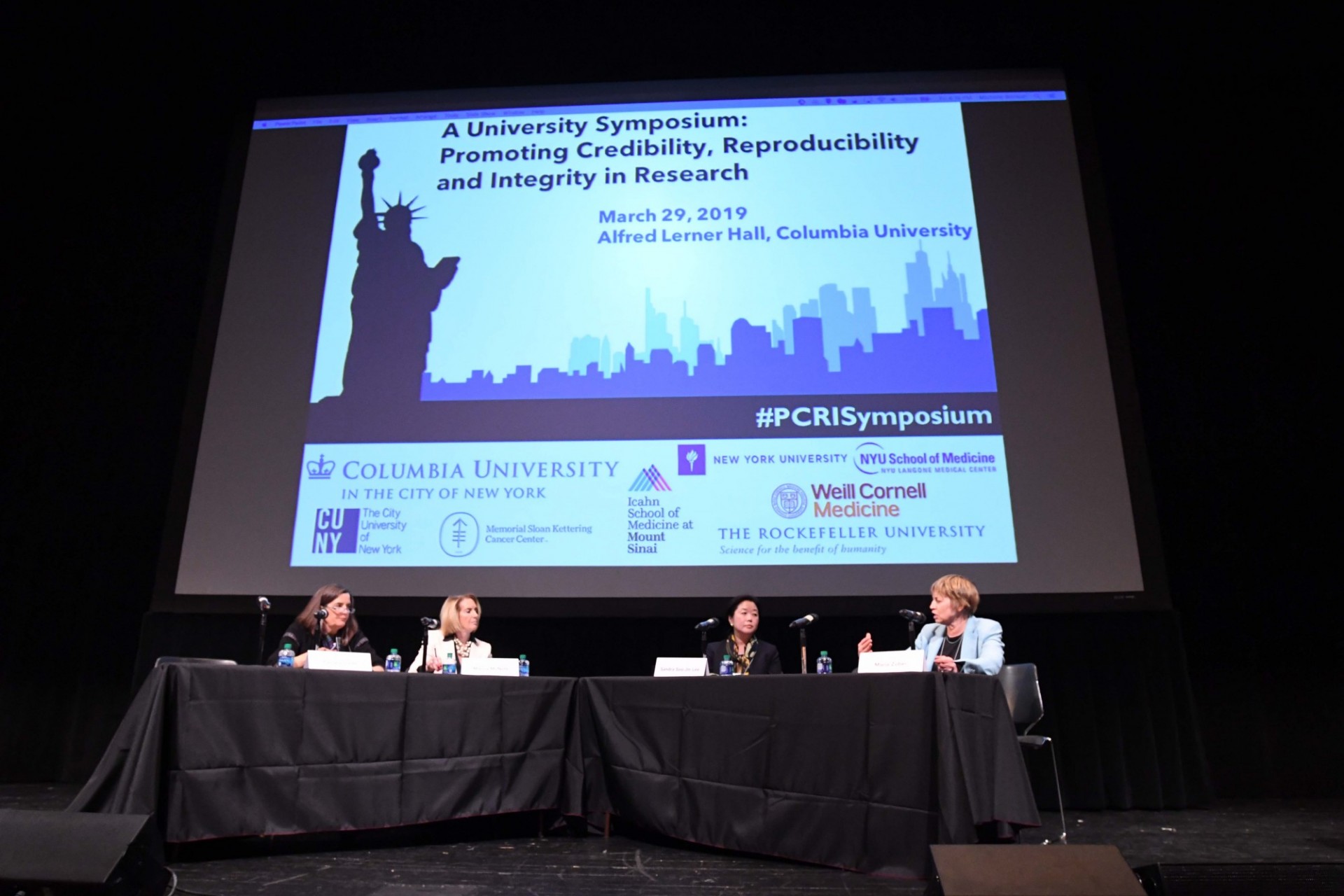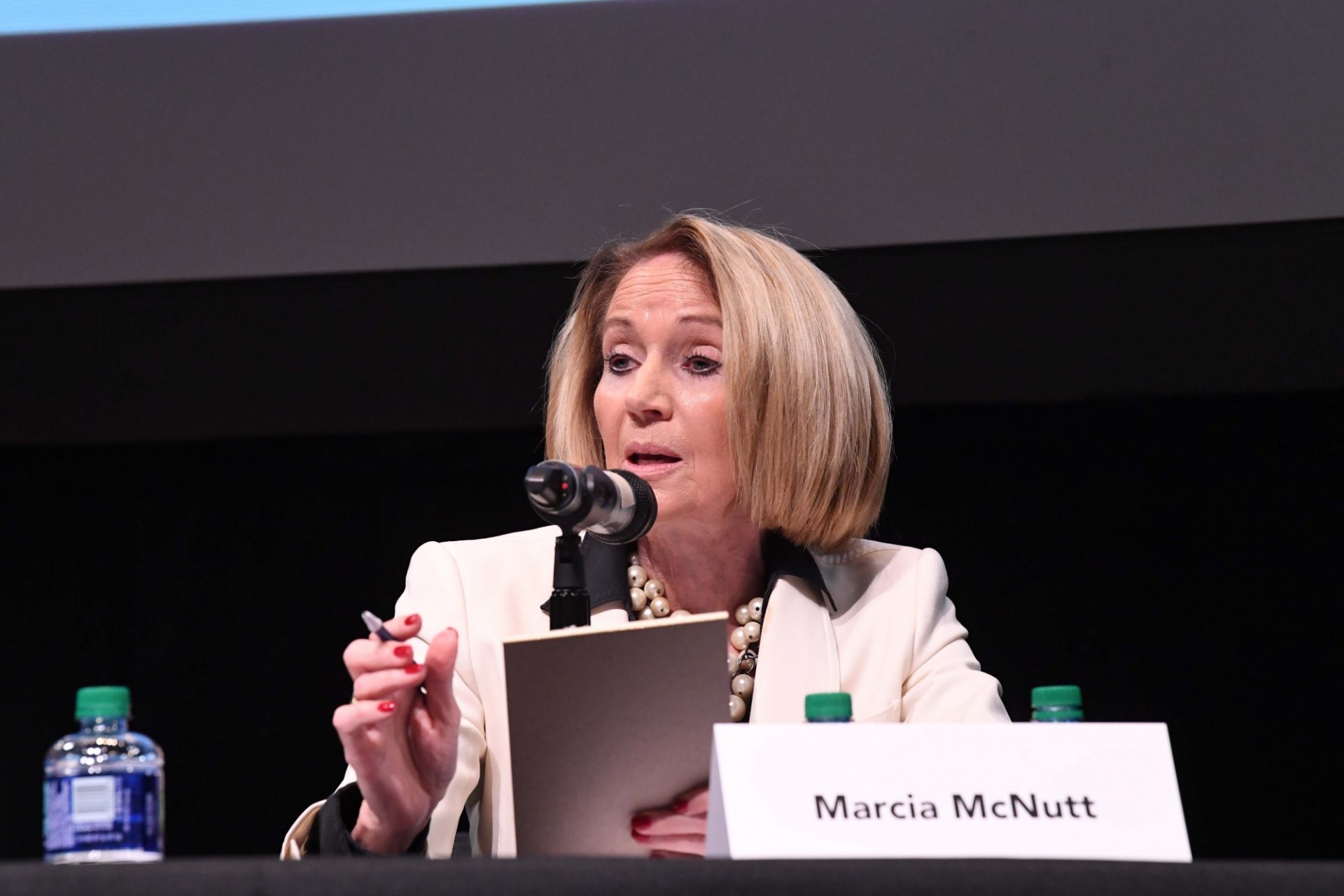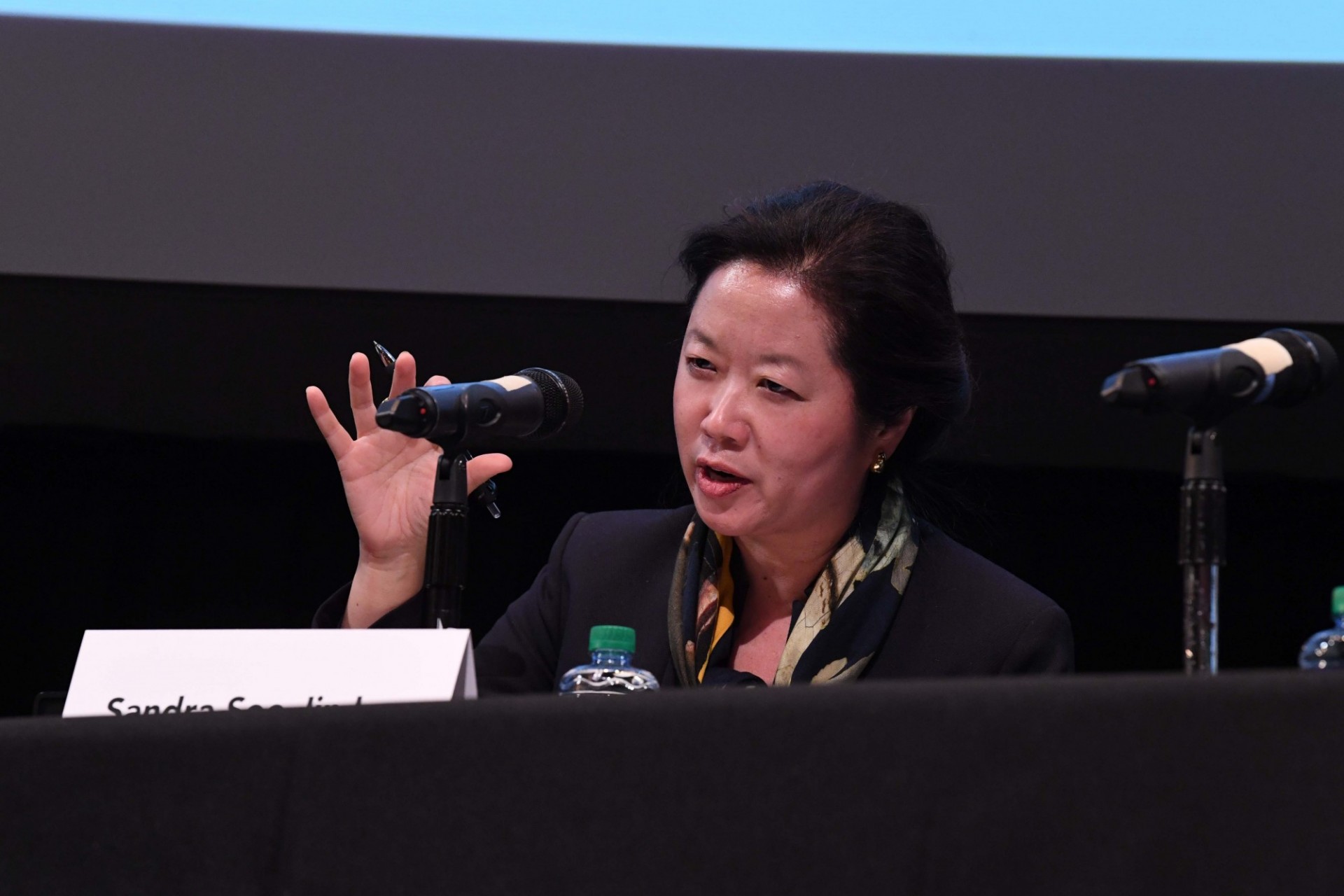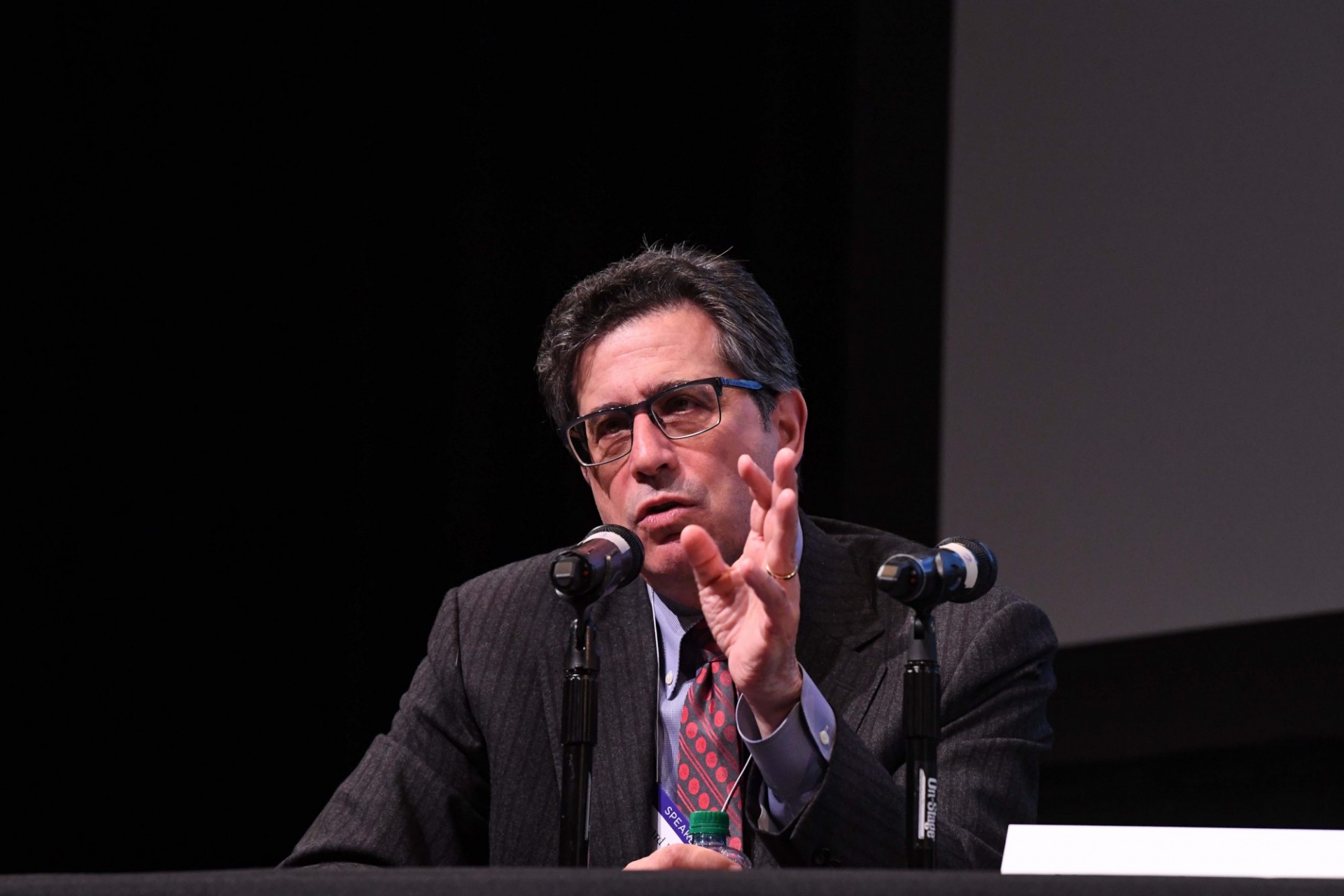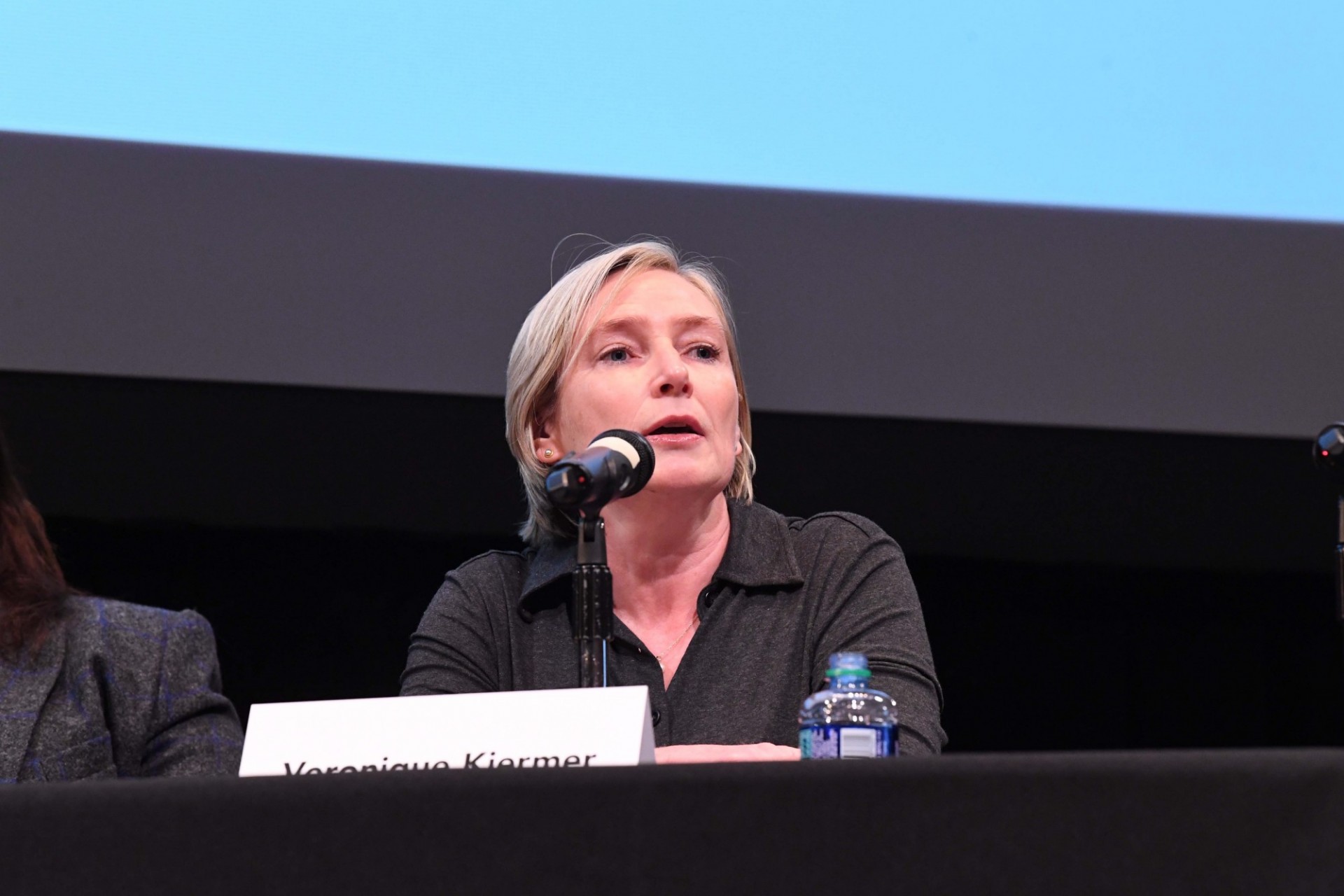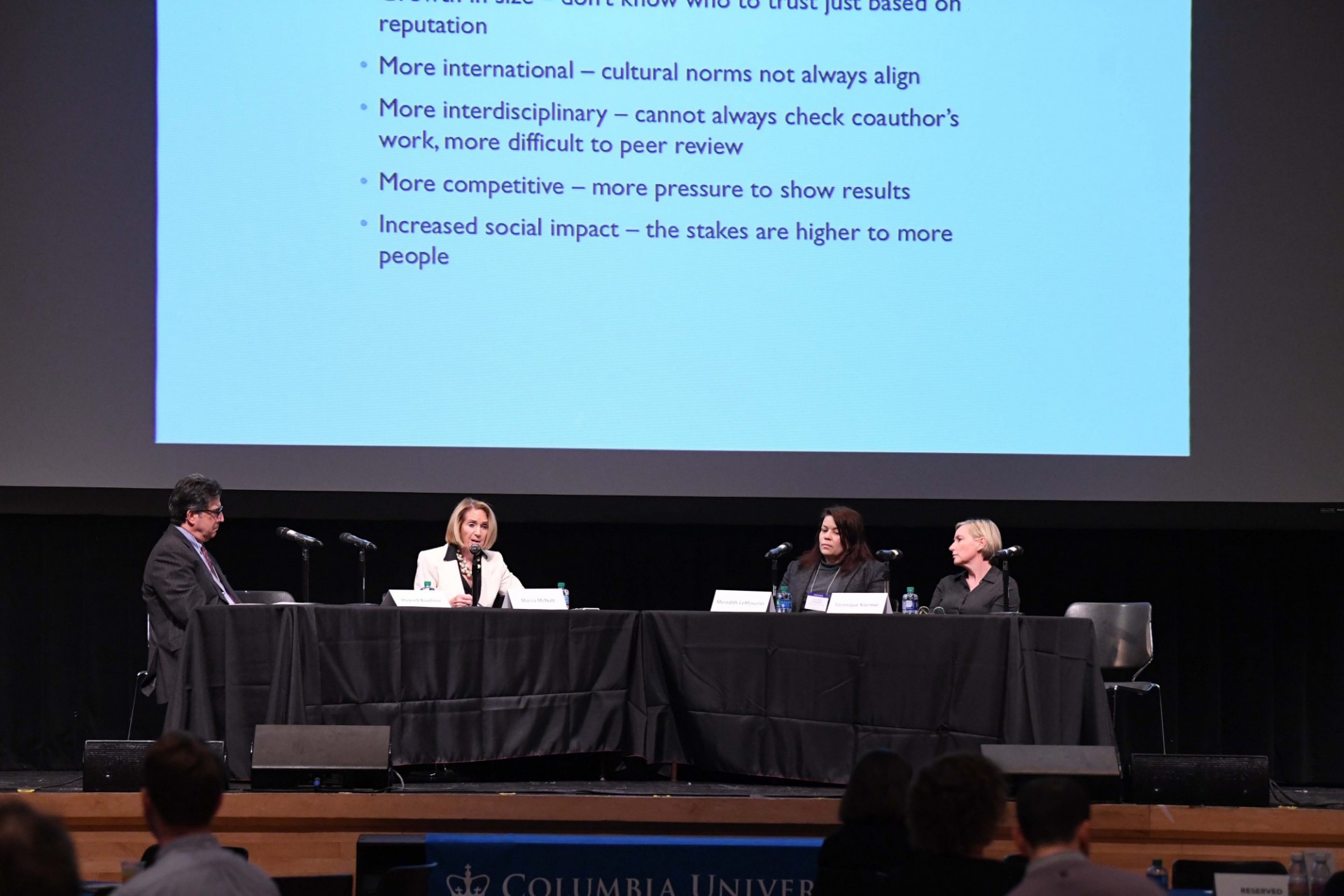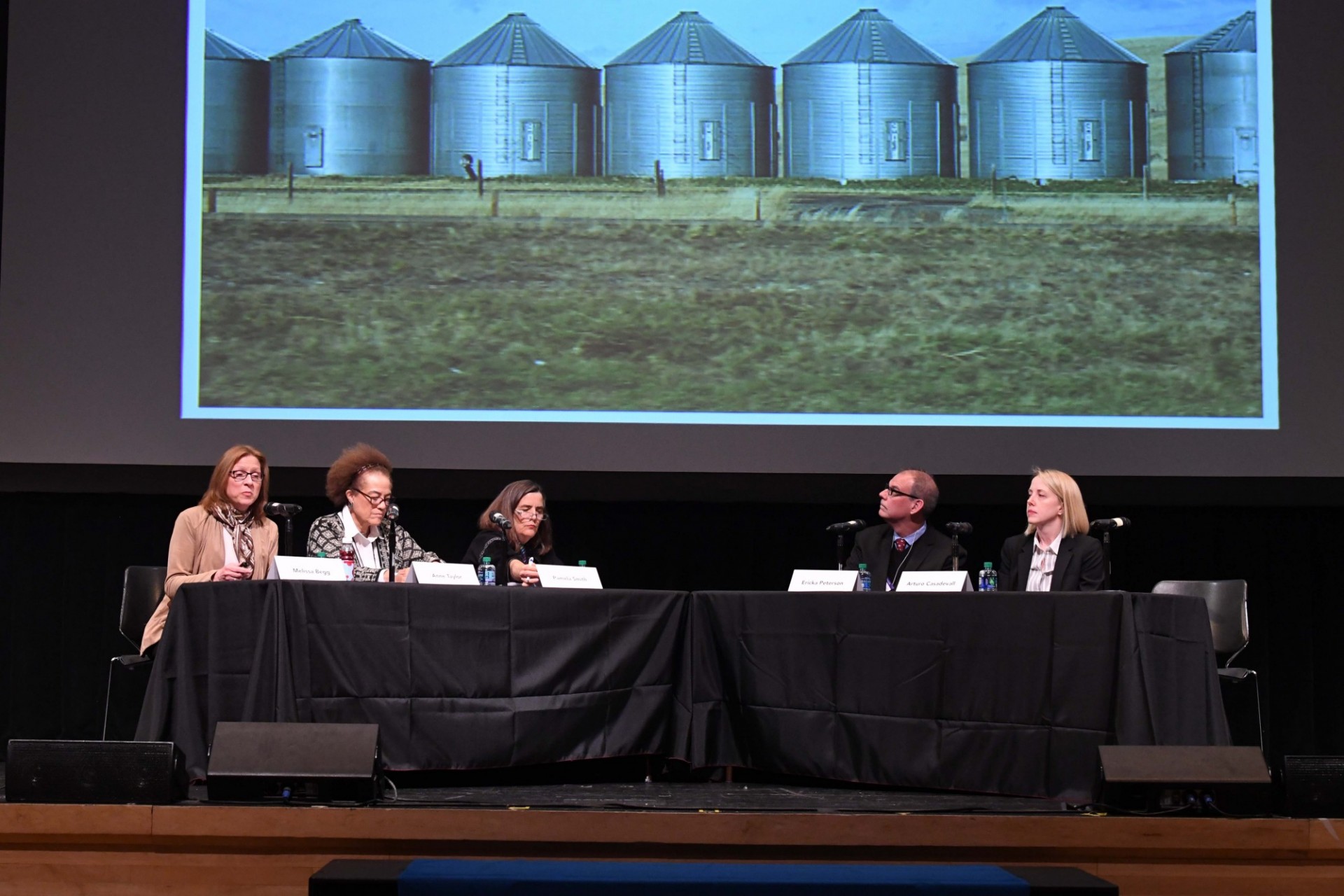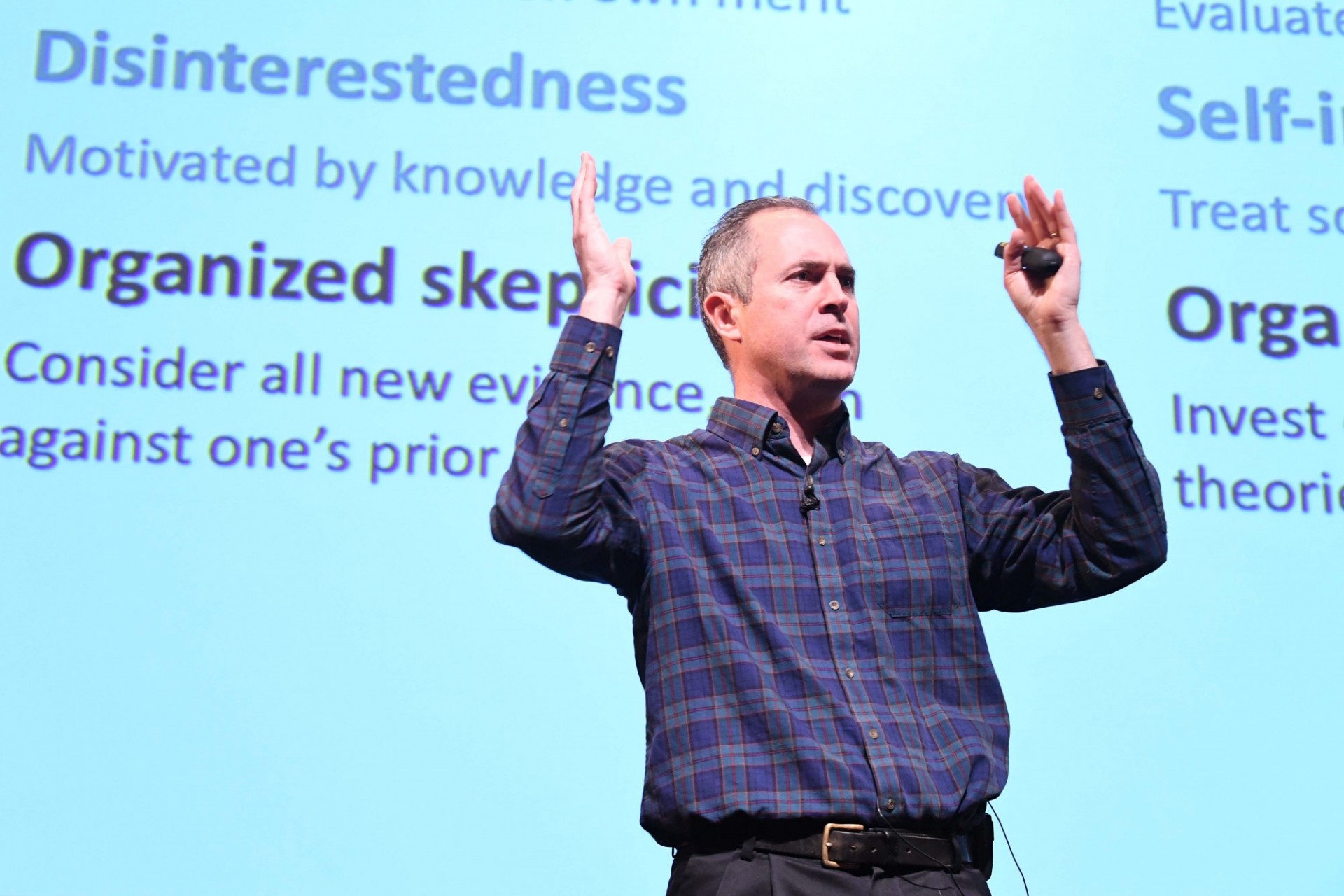 Previous
Next
These videos may be used for training purposes only. Cite as: Columbia University. "A University Symposium: Promoting Credibility, Reproducibility and Integrity in Research." March 29, 2019, https://research.columbia.edu/PCRI.
Speakers Included: 
Dr. Howard Bauchner (Boston University School of Medicine, Editor-in-Chief of The Journal of the American Medical Association); Dr. Melissa Begg (Columbia University); Dr. Arturo Casadevall (Johns Hopkins Bloomberg School of Public Health); Dr. Veronique Kiermer (Executive Editor for The Public Library of Science); Dr. Sandra Soo-Jin Lee (Columbia University); Dr. Meredith LeMasurier (Editorial Director, Nature); Dr. Marcia McNutt (President, National Academy of Sciences); Dr. Brian Nosek* (University of Virginia, Center for Open Science); Dr. Shai Silberberg (Director of Research Quality at NIH National Institute of Neurological Disorders and Stroke); Dr. Anne L. Taylor (Columbia University); Dr. Maria Zuber (MIT, former Chair of National Science Board); And more!
---
* - Keynote Speaker
NYC Cosponsors: City University of New York, Icahn School of Medicine at Mount Sinai, New York University, New York University School of Medicine- NYU Langone Medical Center, Memorial Sloan Kettering Cancer Center, The Rockefeller University and Weill Cornell Medicine